Sopris Weimaraners
The puppies are here!

---

On June 20, 2000 Ruger gave birth to 9 beautiful gray babies! Look below for photos. Check back soon to see them grow! (Last update 7/10/00)
For more information, please contact us at weims@networksplus.net or call 785-271-5459.

---
Puppies will sleep anywhere!

---

Ruger's babies will like their food!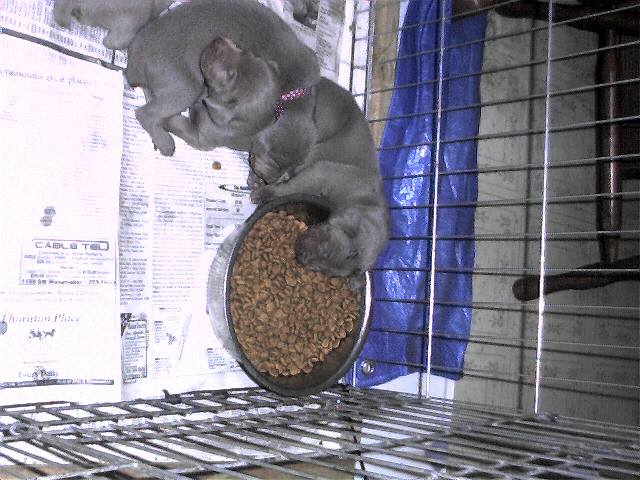 ---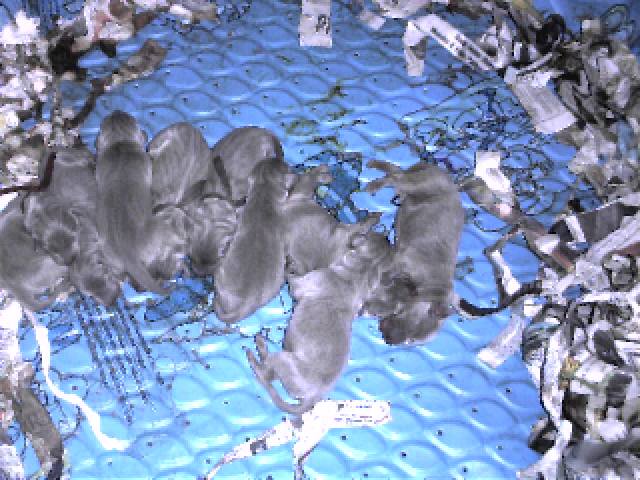 9 little puppies, all in a row!

---

Aren't their stripes cute?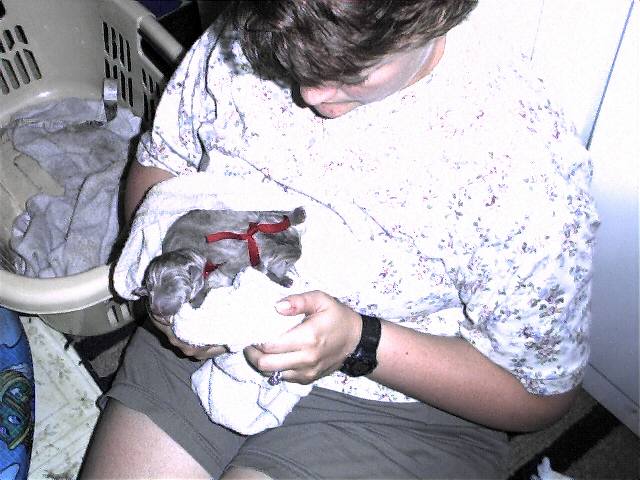 ---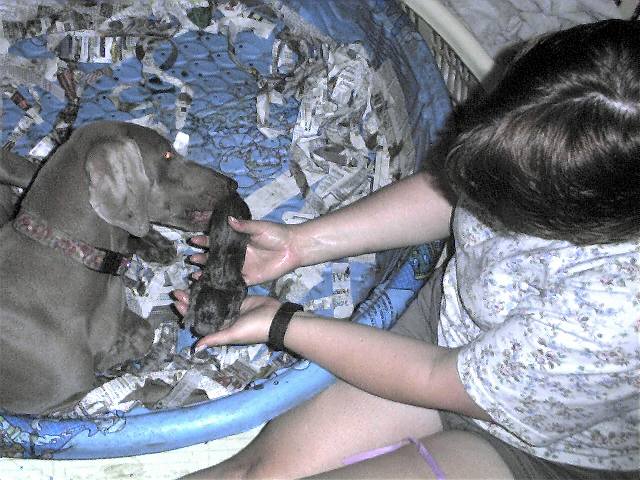 Ruger is a great mother!

---
Return to the Sopris Weimaraners home page
See pictures of our other dogs
Sopris Weimaraners
Steve & Diana Beitz
2605 SW Sunset Road
Topeka, KS 66614
785-271-5459
Copyright 2000 Sopris Weimaraners. All rights reserved.